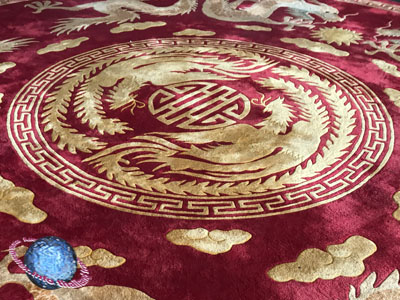 Reunification Palace (dragon carpet)
In the middle of the carpet is a circle with at the centre a Chinese symbol for bat (fig.), which in Mandarin is called fu (fig.) and hence a homophone of foo, which means 'good luck'. Around it are two phoenixes (fig.), the ancient Chinese symbol of the Empress, which together with the dragon represents imperial power (fig.).
See also TRAVEL PICTURES.