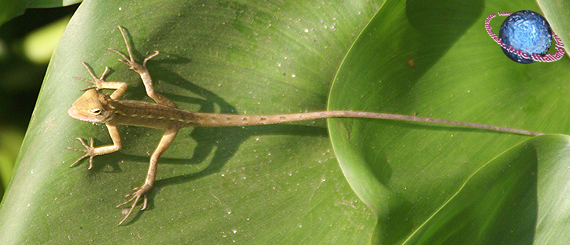 Garden Fence Lizard (juvenile)
A juvenile Garden Fence Lizard (fig.), recognizable from the two faint yellowish stripes along its back and tail, basking on the leaf of a water hyacinth in Vietnam's Mekhong Delta region. See also List of Thai Animal Names.
See also WILDLIFE PICTURES (1), (2), (3) and (4).